Fall brings those beautiful inspiring colors such as golds, reds and oranges. In this daily Etsy-o-logy we are featuring our Golden Child finds. We're featuring the richest gold fashion finds for babies, toddlers and kids.
Beautiful Handmade Baby Shoes. "The Sunny" Perfect Gift! Baby Shoes by IvoryandMoss on Etsy. Sunflower yellow wool felt maryjanes with button closure and handcut wool felt flower adorable and comfortable!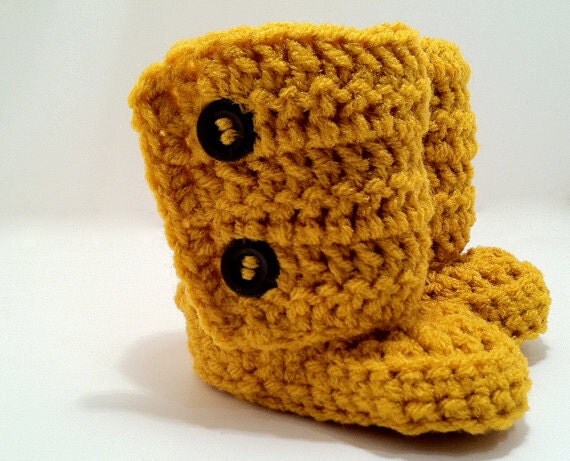 This listing is for a pair of handmade, gold baby ankle boots. These trendy and extra comfy shoes are sure to keep your baby's feet nice and warm in the winter months. These boots are the perfect gift for a mommy-to-be and a definite show stopper at showers! You can catch this at SapphireBoutique's Etsy Shop.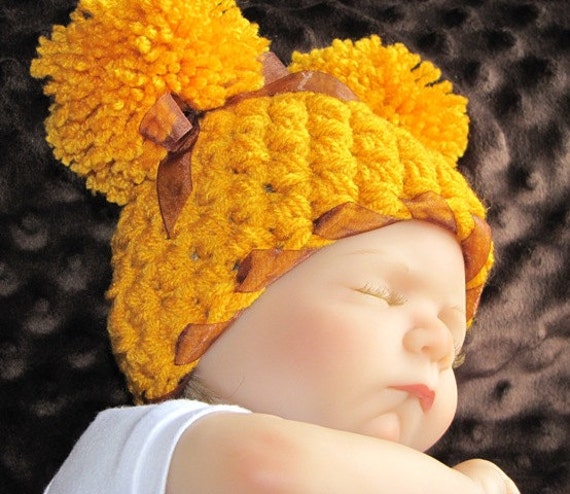 Your precious baby girl will look simply adorable in this little pom pom hat made just for her! Made with soft gold colored yarn and brown organdy ribbon. Great for baby's first photo shoot! Great gift for your tiny little princess! This particular hat is newborn size, but can be made larger to fit your needs and wants. You can find great finds like this at PixieHarmony's Etsy Shop.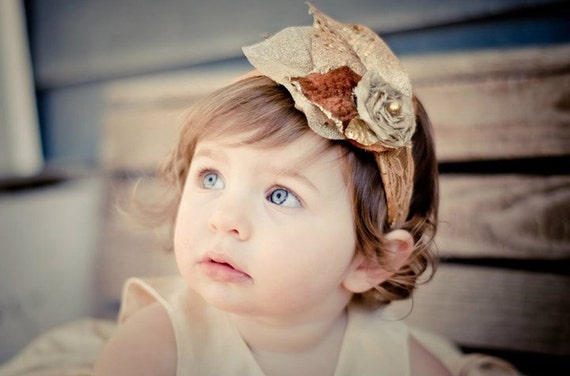 "Touch of Gold" Victorian Headband is an exclusive designer headband by Artistic Inclinations. This gorgeous fascinator is timeless!! It's an victorian inspired headband, adorned with gold brown leaves, sheer fabric, glitter and a hand rolled rosette. The perfect photography prop for any age! Can be used year round and goes well with many outfits. Each design is handmade and will vary slightly, the rose is now GOLD color satin.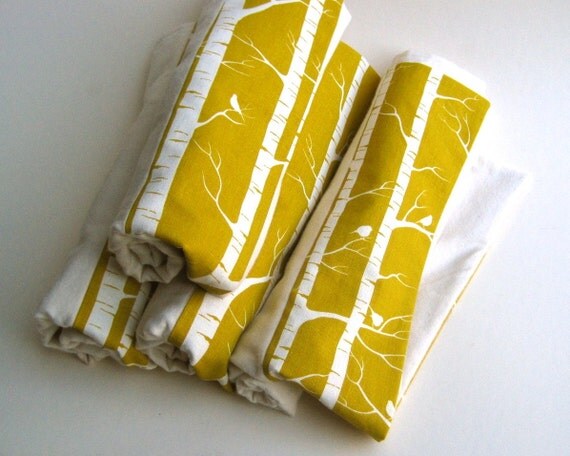 Here is a Birch Trees and Bird baby, handcrafted from the finest organic cotton flannel. Featuring a stunning 4-5″ wide hand screen printed fabric overlay of birch trees and birds. You can find more amazing finds like this at SewnNatural's Etsy Shop.